We are proud to offer sliding panels by Graber. An exceptional system with so many options and uses, sliding panels can transform a room and they are at home in any decor. We have been very impressed with the quality of the product and can attest to their wonderful blending of function, style and eye appeal. Our client have welcomed the addition of Graber products and their sliding panels have been widely praised. We offer Graber window covering products and sliding panels at discounted pricing to both our on-line clients and those we work with locally. To learn more about fabrics and available options or to receive a free consultation /quotation, please feel free to contact us at 815-893-6609.
From Spiritcraft Design… Discover Sliding Panels by Graber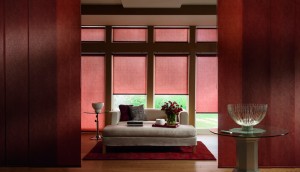 Graber Panel Accents™ Sliding Panels provide coordinated coverings for wide windows, patio doors or room dividers using Roller, Solar, Roman or Natural Shade materials. Sliding Panels are a modern and functional way to create a harmony of style in any space. A redesigned, rust-resistant aluminum track system lets you choose the number of tracks based on the needs of your space, automatically sizing the panels (narrower or wider) based on the selection. Graber's new design features the leading panel in the front and the stationary panel in the back for easier opening and better clearance of window obstructions.

Discover the exciting options available to you in adding Graber Sliding Panels to your home decor.
Graber and Spiritcraft Design; Products and services to enhance your decor style.

To learn more about Graber Sliding Panels or other products, call 815-893-6609 or email us.
By: Mal Gleichmann