Sadly most dining chairs available today are made to last a very short time. True heirloom quality in furniture has become rare as many shortcuts have been taken by many manufacturers in term of the joinery and even the materials used. It is not uncommon to have new dining chairs begin to wobble in a matter years if not months even though the price point was not exactly reflective of their poor quality. The good news is that there are still quality chair and table manufacturers out there that make quality hardwood dining chairs that represent real value as they are still made to endure generations of daily use.
A chair manufacturer that still makes quality dining chairs
One such manufacturer of quality dining chairs and bar stools that I am very experienced with is RH Yoder of Shipshewana, Indiana. We have been an authorized dealer of their heirloom quality chairs for over a decade and can attest to their dedication to crafting true heirloom quality chairs. RH Yoder was started from scratch by brothers Richard and Henry Yoder as a tribute to their father who was also a true furniture craftsman. Today, they operate a 28,000 square foot modern chair and table production facility and have over 80 different original models of dining chairs, office chairs and bar-stools. Every product they make represents actual value due to their high quality standards and their competitive pricing.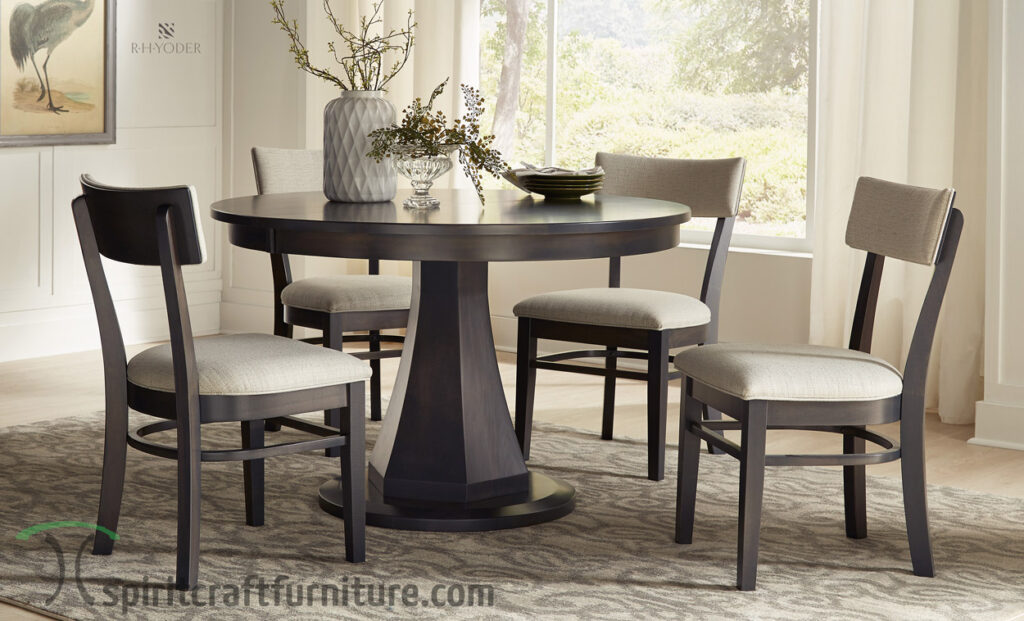 How you can easily determine that a dining chair will last generations
When it comes to assuring long term quality in solid wood dining chairs, the foundation is in the quality of the materials used in their making. RH Yoder uses only locally sourced premium kiln dried hardwoods in their chair making to assure quality. They follow best joinery practices in chair making in using mortise and tenon joinery that provides long term stability in all of their chair offerings. The mortise and tenon joints in the seating frame are reinforced by proprietary blocking that creates rigidity and the durability that assures their chairs can indeed become family heirlooms.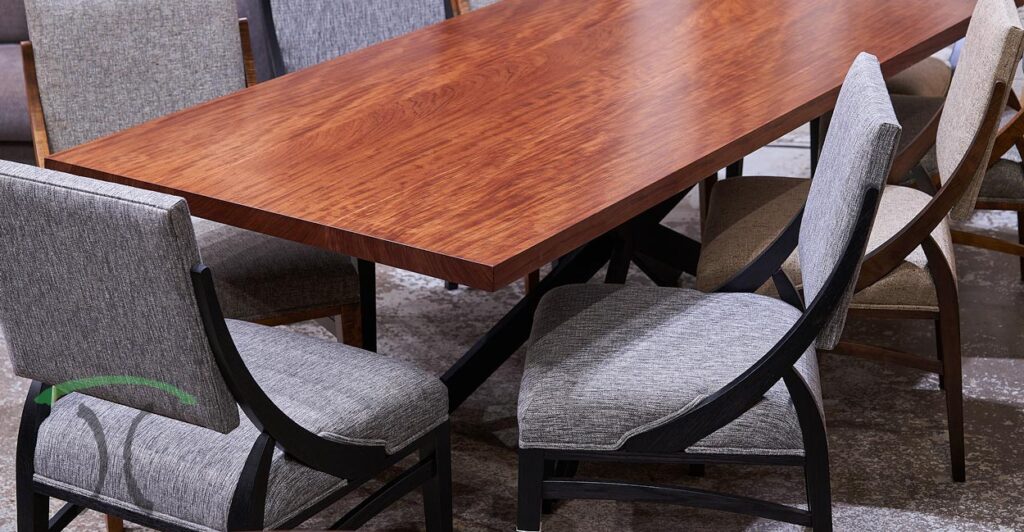 All chairs are available with custom staining or a clear finish that brings out the beauty of the solid hardwoods. Aside from their fully upholstered designs, chairs are available with their comfortable sculpted seats or with a very high quality upholstered seat as an option. As a further statement to quality, they even employ actual steam bent parts in their chair construction rather than lesser quality bent wood laminations for many seat backs, aprons and rails. Their chairs are exquisitely made to assure long term endurance and their attention to detail is apparent offering great eye appeal.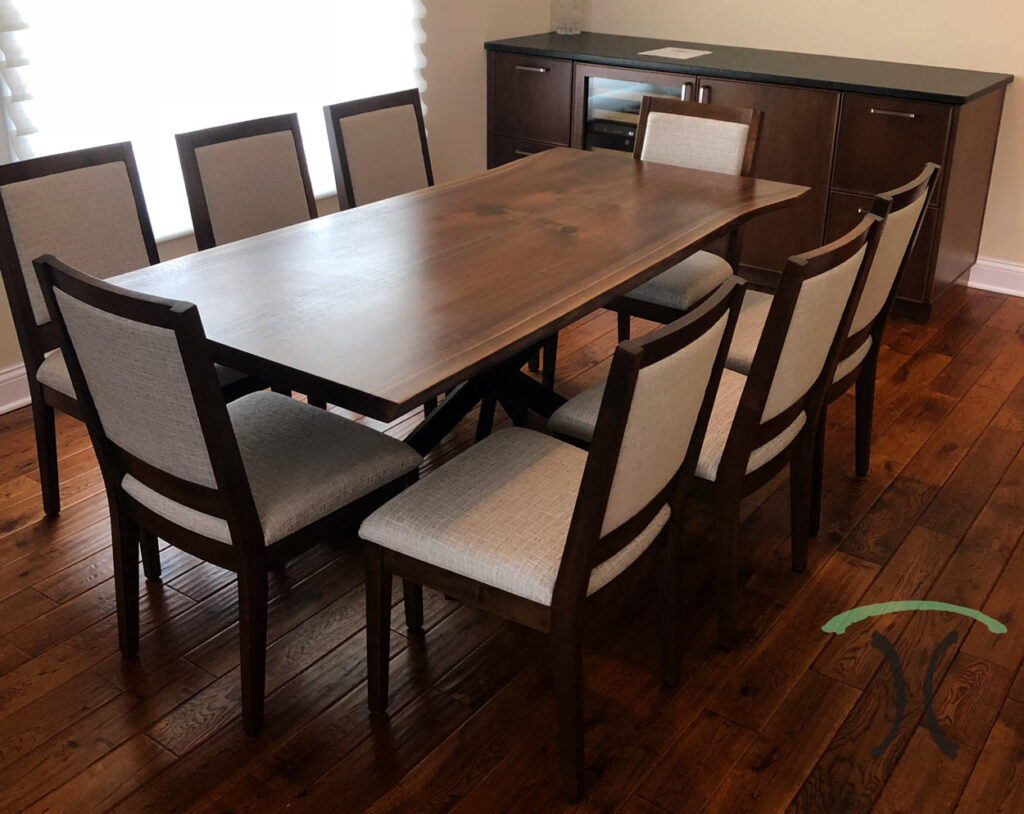 Dining chairs and bar stools that will enhance any decor style
Their chair offerings span many design styles from arts and crafts, mission, bungalow and many unique styles that will enhance contemporary, transitional and modern décor styles. As a long term supplier of RH Yoder chair products we have installed their seating products in every imaginable interior décor imaginable along with our custom dining and conference tables. In our custom dining tables and table tops, we are committed to providing enduring quality that equals lasting value and we have been proud to offer RH Yoder chairs as part of that commitment to our clients. Learn more about RH Yoder solid hardwood chairs and download their 2022 dining chair catalog at our website.
Purchase heirloom quality solid wood dining chairs and tables and realize long term value