An exclusive interior designer window treatment, velcro board mounted valances offer a range of design options, do not require hardware (rods) and are perfect when you want the attention paid to the design and to that perfect designer fabric that you have chosen. With top treatments, valances and swags, the design options are vast and the end product will be stunning in any style when the design is matched to the decor and to the fabric. From the contemporary to the elegant to the traditional, valances are versatile and can offer "credibility" to any window. We often combine board mounted treatments in combinations of valances, panels, Graber shades, blinds, swags and jabots to create unique, distinctive and exceptional window treatments that compliment a clients "perfect choice of fabric".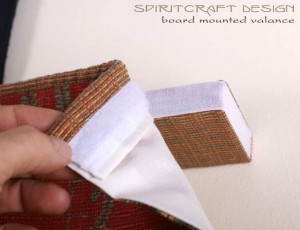 Our Board Mounted Valances are of the highest quality and represent real value as compared to hard cornice treatments. With valance window treatments, swags and jabots, the design options are vast. Just as with draperies, your decor taste, the fabric & trims and your design personality will point towards a narrower range of design options and styles. Alone, valances, swags and jabots can lend great style to a room, or compliment draperies, decorative panels, blinds or roman shades. Our designer velcro and permanently attached board mounted valances are imagined, designed and crafted for our clients personally to offer them unique and exceptional window treatments that exactly fit their personality. Our custom fabric window treatments are handcrafted in-house and clients buy direct without a middleman.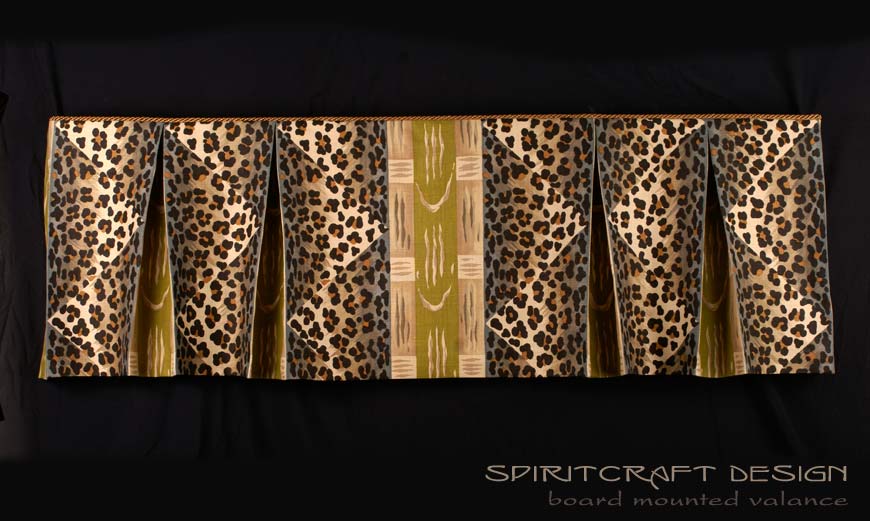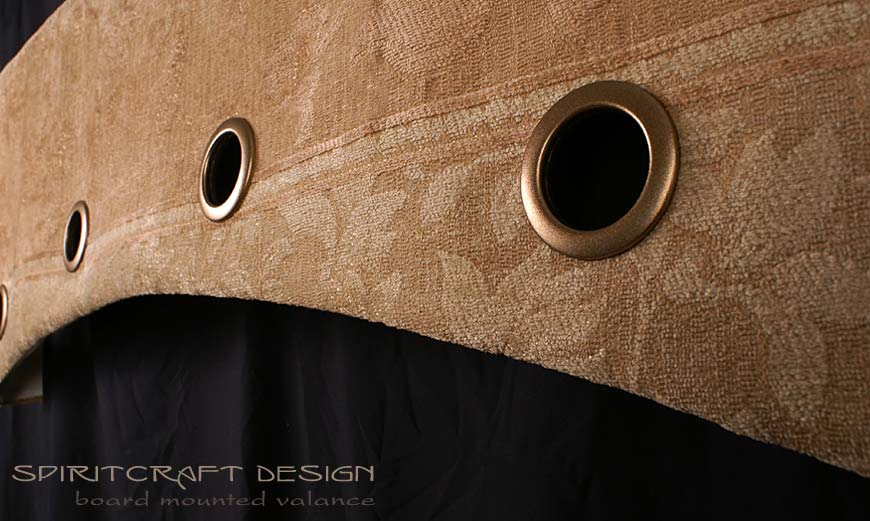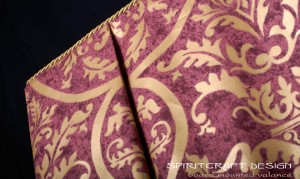 Discover the exciting options available to you in employing valance window treatments crafted by Spiritcraft Design.

We offer custom window treatments, valance & cornice treatments, swags and jabots crafted with spirit, passion and heart to enhance our client personal stlye. To learn more about our valance window treatments, call 815-893-6609 or email us.
By: Mal Gleichmann